As business owners and entrepreneurs we face a wealth of challenges, we wear many different hats and make lots of decisions every single day.

Marketing is an essential component of running a successful business, and we know this to be true. Yet, setting foot into the complex world of marketing seems quite intimidating.
Where do I start? What platforms should I use? How do I find out who to target?

"I would have to post engaging content on social media, respond to potential clients, engage in blog discussions, manage online reviews and be an expert in email marketing to top it all of."

All of this while running a business …

Fortunately, we live in a time where you don't have to invest thousands of dollars on TV & radio broadcasts or publish print advertisements to market our business. With all the modern tools available to us now, it doesn't have to be that complicated or time-consuming.

In this article, I will show you how to gather the information you need to market your business and how to implement marketing strategies that will get new customers in the door and keep them coming back. I'll also introduce you to SMART objectives, a formula I pulled from Robert Ashton's book "Sales for non-sales people" and currently use at Quiet & Loud to drive results.
Before you start your marketing engines
Now, before we dive into the different ways you can market your business, we need to have a game plan that will point us in the right direction.
If you target everyone, you target no one
Whether your business sells products or offers services, chances are that you're solving a problem for a specific group of people. When you market this service or product, you are broadcasting a message that states exactly what problem you are solving and why it matters to your customers.
Defining who your product or service is for will ultimately lower your chances of wasting money on uninterested eyeballs and help you move potential customers through your sales funnel.
If you already have an existing customer base, great! You could potentially get more accurate on your target audience by interviewing some of your customers and evaluating your website analytics.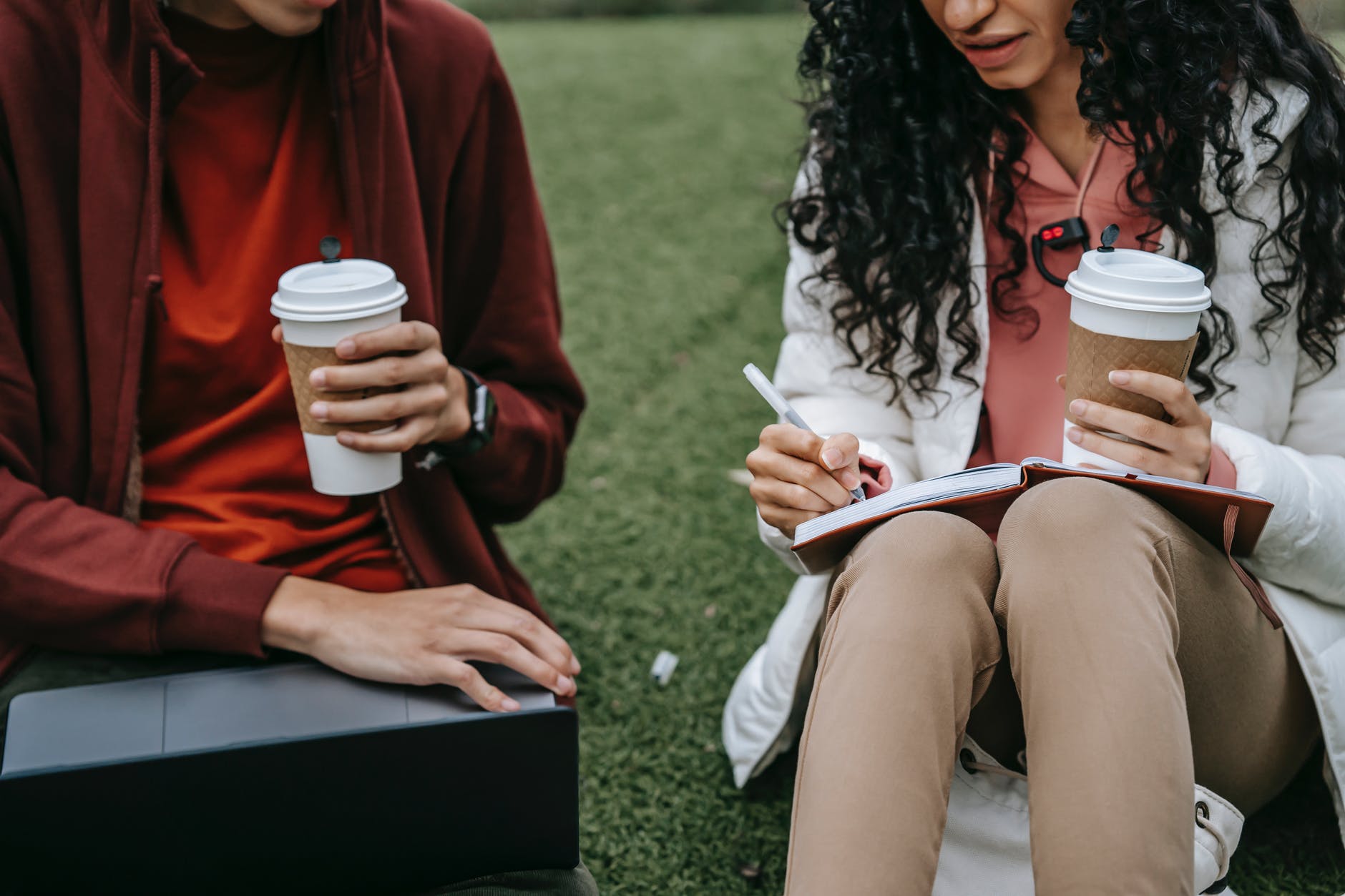 Not all of us have a clear picture of who we're trying to target (yet). Most articles will tell you to research their demographics such as age, gender, occupation, income and location.
While this is also important to know, they don't give you the information necessary to craft a compelling message that resonates with your customers. Instead, I recommend using psychographics. Psychographics provide a more complete and humane profile of consumers.
The following is a list of questions that will help you uncover these psychographics. Try to make your answers as complete as possible. The meatier your answers, the easier it will be to craft a compelling marketing strategy.
Where do they hang out? (LinkedIn? TikTok?)
What kind of content do they consume? What are their interests?
At what time of the day are they most active?
What language do they use? How do they talk? Any specific keywords that are common amongst the people you serve?
What values do they live by? What do they care about?
What are their unsolved pain points?
Messaging
Once you managed to find comprehensive answers to the questions above, you can start putting together your marketing message.
Three important elements of messaging I recommend keeping in mind are:
The functional and emotional solution
It's important to tap into consumers' emotions. Your service or product has to offer a functional benefit combined with an emotional benefit. How will this solution make my customers feel beyond solving a functional problem?
Clarity
Having a clear and concise message will reduce confusion and build understanding so your customers are motivated to take action
The tone of voice
Even though "tone of voice" or "brand voice" deserves its own article, for now, just focus on maintaining a consistent communication style across all channels such as email, social media and your website.
Your business is its own identity and should be perceived as such.
After deciding on how you want to be perceived, you're ready to write a message that none of your customers can resist.
Note: it's okay if the problem you're solving is not a unique one, as long as you have a slightly different angle on solving this problem.
Setting SMART objectives
Now you know what direction you want to head into. But how do we measure our marketing efforts? How will we know if our marketing strategies are working?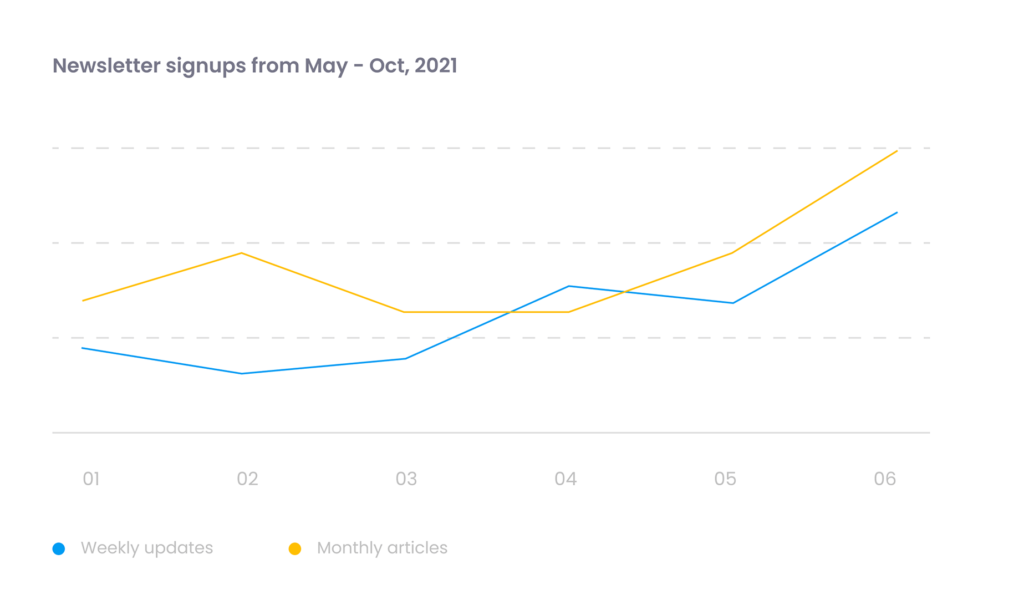 We can do this with the SMART objectives formula. S.M.A.R.T. is an acronym that stands for:
Specific – the more specific the goal, the easier it will be to achieve
Measurable – if you can track your progress, you can adjust your course accordingly
Attainable – perhaps step by step rather than all in one giant leap
Realistic – are these realistic goals with the available budget, timeline and workforce?
Timely – without a timescale, things will slip
Setting these goals upfront will help us to prevent important objectives from being moved to the back burner. This tends to happen when we deal with many objectives at the same time. It will keep us accountable for the things we set out to do.
An example of SMART objectives could look something like this:
Specific: Increase the number of newsletter signups on our website by 20%
Measurable: Increase our quarterly signups from 600 to 720
Attainable: By putting new marketing tools and techniques into place over the next 2 weeks, we can drastically expand our reach to new customers
Realistic: Our new marketing budget can support the monthly investment of using new tools and paid advertisements
Timely: Our targets are set for October 2021
4 effective marketing strategies
If you've made it this far, you can pat yourself on the back because you have officially set yourself up for success. Now it's time to use all that juicy information to start running the engines.
#1 Email marketing 📫
Email marketing is probably the most effective way to reach your audience. 99% of consumers actually check their email on a daily basis and it's the most personal way of communicating.
Your email marketing list is more than just customers on a spreadsheet.

How to:
Build your email list
You can capture email addresses through an embedded form on your website or landing pages. An effective way to capture email addresses is to offer incentives of some sort. This can be money, coupons or anything else that adds value to your customers' life (e.g. free resources likes checklists or ebooks)
Email marketing software
Some of the top email marketing services for small businesses are
GDPR Compliance
You can do this through double opt-ins (2-step instead of 1-step signup) and giving subscribers the ability to unsubscribe in the footer of your emails. Most email marketing software takes care of this automatically
#2 Social media marketing
To this date, there are over 4.2 billion active social media users that spend an average of 2.5 hours a day on social platforms. Those 2.5 hours offer a lot of opportunities for businesses to connect with their audience.
How to:
Know who your audience is
Thankfully, we've already done this work at the beginning of this article
Pick a platform (or multiple platforms)
Is your business targeting baby boomers? Facebook and LinkedIn might be a good fit for you. If your business is targeting a younger audience you can experiment with Instagram or TikTok
Build relationships
Social media marketing offers something that other marketing techniques don't, direct communication with your customers.

A few examples of building customer relationships through social media are: Facebook groups, responding to comments on Instagram or Twitter, creating polls and other ways that spark interactivity
#3 Influencer marketing
One of the toughest challenges in marketing as a small business, is building trust with your audience.
Influencer marketing is a relatively novel way of marketing that utilizes people with a following and an influence to promote your product or service. You pay them to mention your product in their content.
Paid advertising proves to yield a $2 return on investment for every dollar spent whereas influencer marketing yields a $6.50 return on investment for every dollar spent.
A key component for this type of marketing is to develop trusted relationships with relevant influencers. Specifically, influencers who are in tune with your audience's needs and desires and whom your audience will look to when they're making purchase decisions
Influencer marketing strategies:
Discount codes and affiliate marketing
Competitions and giveaways
#4 Landing pages
A landing page is a standalone web page that is designed to offer a solution to a relevant problem with a call-to-action. A landing page that converts well has one clearly defined message and desired action.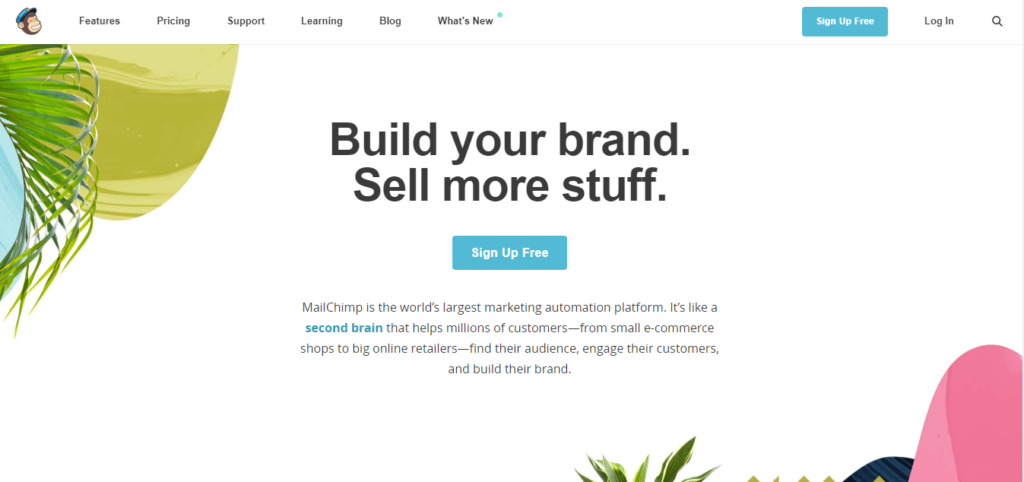 How to:
Your landing page design should contain at least the following components:
Headline
What do they get or how will they benefit from your solution
Subheadline or paragraph
This builds upon the benefit in the headline. It's an opportunity to add more details to your solution
Hero image
Add a high-quality illustration or photograph that describes what they're going to get. This visual makes your solution more tangible and real
Above the fold CTA
This is the form that will help you capture leads or newsletter signups
Features
This is the section where you've watched their interest and your potential customer is willing to learn more about your product or service. You can dive deeper into why your solution is worth investing in
Tools that will help you build this:
Unbounce
This is a great option if you're looking for a quick out-of-the-box landing page solution. It's a very popular drag and drop builder. So if you want to get your hands dirty as soon as possible, I suggest going for this option
Elementor
Elementor is a WordPress plugin that also allows you to build pages with a drag and drop feature. It requires a little bit more experience
Keep it human
Lastly, keep the following at top of mind at all times when running a business.
You're marketing your service or product to real humans. Your customers can quickly tell when your message is disingenuous and they will abandon whatever you're trying to lead them into.
Focus on becoming a trusted adviser to your customers, not someone who wants to sell them something. No one likes to be sold to. Offer as much value as you possibly can.
In reality, consumers don't buy directly after businesses market to them.
They will buy whenever they're ready to buy. That's the moment you're working towards. And hopefully, consumers remember you in those moments as a trusted source to buy from.
Conclusion
That's it! You are ready to start the engines and prepare for take-off.
These marketing strategies have worked well for us and our clients. With clearly defined goals to measure your efforts and the right audience to target, you'll make sure to set your business up for a safe and smooth flight 🛫 .
The last piece of advice I would personally like to offer you is to keep looking forward as technologies are constantly and rapidly changing. This forces all of us to experiment with new strategies that work for the ever-changing needs of consumers.
If you need an expert to help level up your business through digital marketing or web design, don't hesitate to contact us and we'll set up a chat to discuss your objectives.