03-2020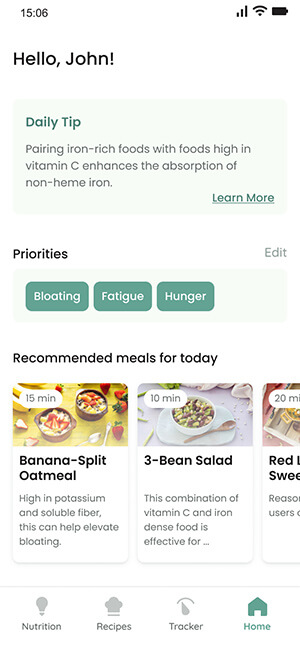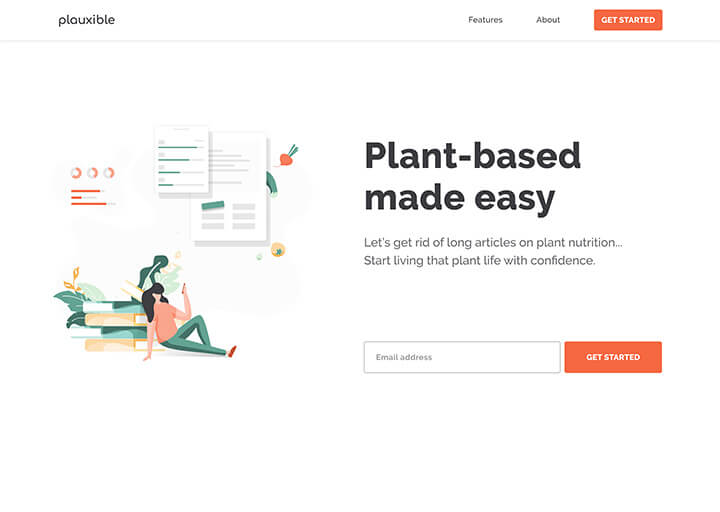 Addressing the underlying concerns of a
plant-based

lifestyle.

The current plant-based food & drink market fails to lower the users' concerns and anxiety about the full experience of adopting plant-based meals, from learning about plant nutrition to execution.

Plauxible will address this gap by serving as a personalized guide that is tailored to their specific needs.
Three interconnected features.
Recipe filters and simplified nutritional content aim to elevate pressure to eat balanced and the interconnected relations between features invite convenience, learning and action.
Collecting leads

for the beta launch through a landing page.

Nothing is more terrifying than seeking validation for user interest in a product that you've put your heart and soul in. This is why we designed a landing page prior to the development phase
A system developed for brand consistency
A
style guide

that is aligned with the end-user in mind
The results
0%
Conversion
0%
Revenue
0%
Bounce Rate
Plauxible