Overview
Our client, Meekers Medical, is a distributor and manufacturer of surgical instruments, medical devices, professional footwear and medical furniture in The Netherlands.
A steep rise in competition called for a strategy that would set them apart.
Our Role
Print Design
Motion Design
Digital Strategy
Visualizing a complex process with an animated video.
The contrast between Meekers Medical's supply and reparation process and its competitors was an essential but complex component to capture and simply. This would help customers save money and excessive resources.
A concise and clear end-product.
Developing an engaging script with Meekers Medical's marketing department packed a powerful punch that reached thousands of clients and resulted in an uptick in business.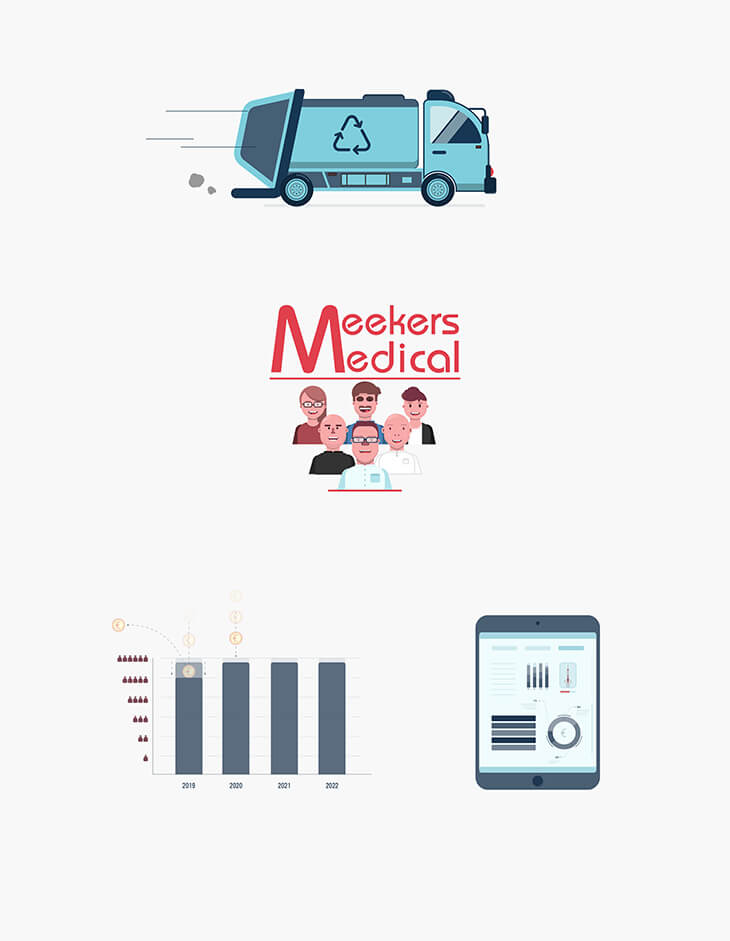 A marketing brochure for an open house and customer facing presentations.
Meekers Medical is known as a trusted and reliable partner where customer satisfaction is their top priority. And they truly walk the talk.
The transparency on waste management emphasizes the sustainable reputation that Meekers Medical has built up since 1996.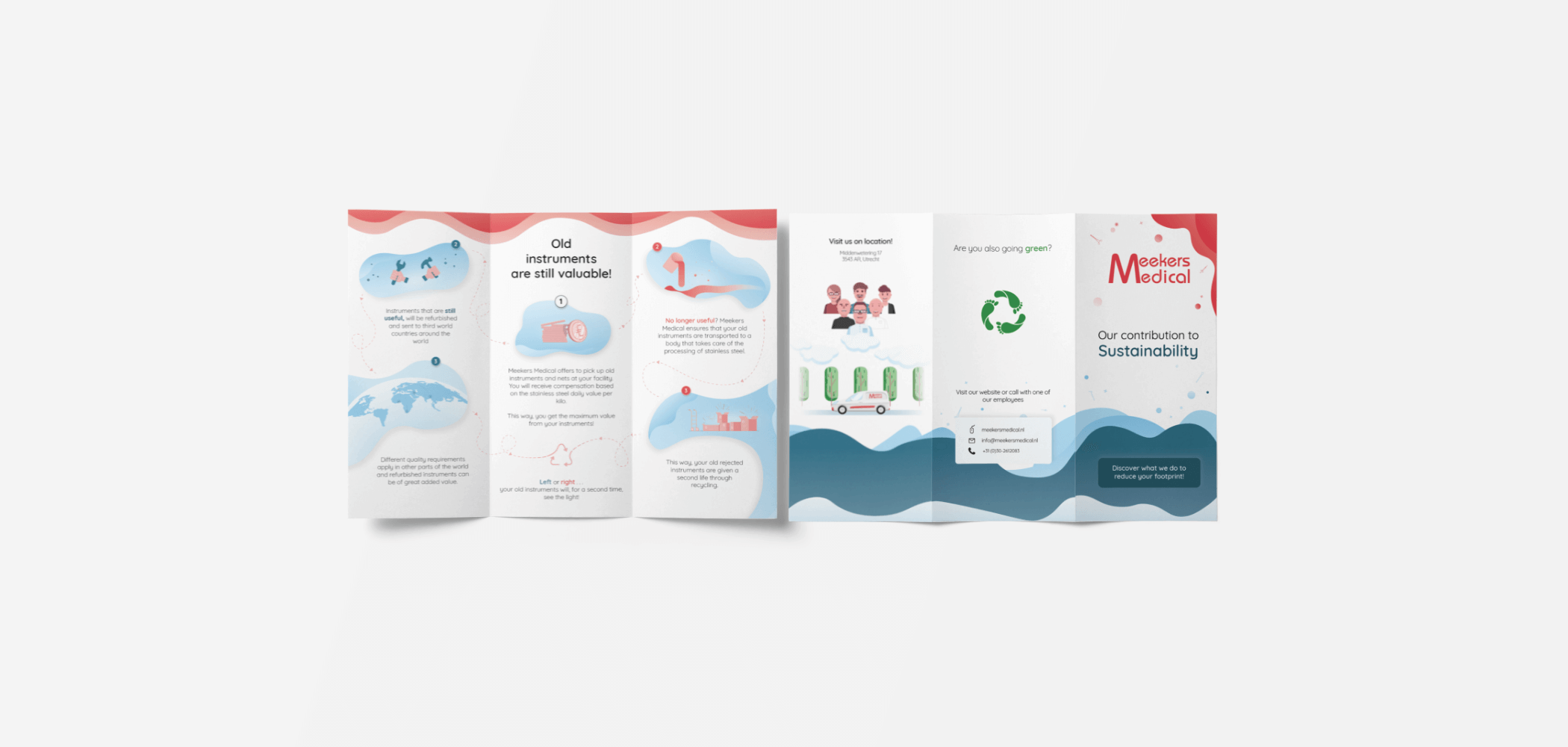 Nothing goes to waste at Meekers Medical.
Two recycling methods: repair for reuse or melting waste into brand new products. It was essential to highlights the difference in these two methods and how either options resulted in a second use of the instruments.